Mind and Its World III: Vaibhashika Philosophical Tradition
Faculty: Jirka Hladiš
This course is an exposition of the Vaibhāṣika philosophical tradition, based on the The Gateway that Reveals the Philosophical Traditions to Fresh Minds root text. Students explore foundational classifications of knowable objects: the five bases, five aggregates, twelve sources and eighteen constituents. This is followed by the presentation of the Vaibhāṣika theory of causation from Collected Topics and the twelve links of dependent origination.
Root text: The Gateway that Reveals the Philosophical Traditions to Fresh Minds (Truptha), by Dzogchen Ponlop Rinpoche, Acharya Lama Tenpa Gyaltsen and Acharya Kelsang Wangdi, Nitartha Institute Publications.
Root text: Collected Topics (Düdra), by Acharya Lama
Tenpa Gyaltsen, Nitartha Institute Publications
Mind & Its World 3 Sourcebook, Nitartha Institute Publications.
Visit Nitartha Publications to order your texts.
Tuesdays 6 9 月, 2022 - 6 12 月, 2022, 5:00 PM-6:30 PM Pacific Time
$200
Nitartha's Payment Plan and Financial Assistance (PPFA) program is funded by fellow students to support those who would not be able to attend the Institute's courses without this assistance. To request aid, please fill out the PPFA application before you register for the course.
WHAT YOU WILL BE INTRODUCED TO:
(This is a sampling of the topics covered in this course.)
Vaibhasika Philosophical System
The explanation, definition and classifications of the Vaibashika philosophical system
Vaibashika Theory of Causation

The Twelve Links of Dependent Origination

The Vaibasika Presentation of Knowable Objects
The five bases, contaminated and uncontaminated phenomena, mental events, non-associated formations, the 18 constituents, the 12 sources, the 5 aggregates
The Interrelationships of constituents, sources and aggregates

The Two Truths

The Three Times
Way of asserting outer objects, consciousness, the way in which consciousness apprehends objects in this tradition
TO HELP YOU LEARN,
THIS COURSE INCLUDES
Analytical Meditations
Guided analytical meditations will offer unique opportunities to deepen your understanding and experience of the material studied.
Study Questions
Study questions are provided after each chapter. We highly encourage you to answer the questions as a way to self test your knowledge.
Interactive Discussions
Our teachers provide several opportunities for students to ask questions and discuss the topics. Students are also often invited to send questions to the teachers via email. We encourage students to take advantage of these opportunities to clarify questions and deepen their understanding.
LEARN WITH OUR RENOWNED FACULTY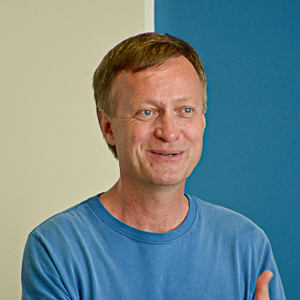 Jirka Hladiš
FACULTY
Jirka Hladiš has studied under the guidance of Dzogchen Ponlop Rinpoche since 1997. He joined Nitartha Institute in 2002 and was authorized as a faculty member in 2007. Jirka's interest is in approaching study, analytical meditation and debate as a unified tool for spiritual transformation. Jirka holds graduate degrees both in engineering from Prague Technical University and in Buddhist studies from Naropa University.