PREREQUISITES
BUD 601
BUD 610
Helpful to have finished entire curriculum
Faculty: Jirka Hladiš
Analytical meditation: a form of debate without a partner.
The function of analytical meditation is to bring the view being studied into one's own experience. It lifts the words out of the book and places them into our heart. The words go from being out there to being part of our innermost being, integrated. That is the essential function of analytical meditation. Through this effort to analyze we become curious about how our mind works.
Though this process, the view being contemplated is examined.
Does it make sense to me?
Is it something I fully comprehend?
Why is this taught here and now at this point on the path?
Do fully agree with this or not?
This is an examination of the validity of the view that is being study. That is why the buddhist tradition is wisdom tradition.. It emphasizes  strengthening one's own prajña. As Dzogchen Ponlop Rinpoche has said, the Buddhist path does not begin with an answer but with a question. Questioning and seeking answer is the heart of analytical meditation. That is precisely what it is. It involves training in the skill of formulating the question about the view, about reality, and then seeking the answer. Curiosity is the mindset of an analytical meditator. That's why Manjushri is portrayed as a youthful, curious 17-year-old.
BUD 600 Course Descrition: This analytical meditation course is a systematic training in the meditation of special insight in the tradition of Mahāyāna Buddhism. The students learn the skills to gain certainty in the view of emptiness through the practice of the Four Mahāyāna Yogas, cultivating inferential wisdom and bringing it to
personal experience.
Tuesdays septiembre 5, 2023 - diciembre 12, 2023, 5:00 pm-6:30 pm Pacific Time
$200
Nitartha's Payment Plan and Financial Assistance (PPFA) program is funded by fellow students to support those who would not be able to attend the Institute's courses without this assistance. To request aid, please fill out the PPFA application before you register for the course.
LEARN WITH OUR RENOWNED FACULTY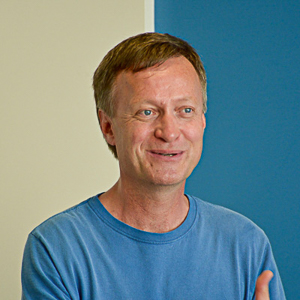 Jirka Hladiš
TEACHER
Jirka Hladiš has studied under the guidance of Dzogchen Ponlop Rinpoche since 1997. He joined Nitartha Institute in 2002 and was authorized as a faculty member in 2007. Jirka's interest is in approaching study, analytical meditation and debate as a unified tool for spiritual transformation. Jirka holds graduate degrees both in engineering from Prague Technical University and in Buddhist studies from Naropa University.